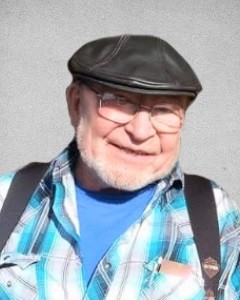 Service Information
Thomas "Tom" Parker, age 77, of Hutchinson, Minnesota, passed away on Thursday, June 22, 2017, at the Good Samaritan Society in Robbinsdale, Minnesota.
Memorial Services will be held at 11:00 A.M. Saturday, July 1, 2017, at the Dobratz-Hantge Funeral Chapel in Hutchinson.
A gathering of family and friends will be held Friday, June 30, 2017, from 5:00 to 8:00 P.M. and will continue Saturday, from 8:00 A.M. to the time of the service at the Dobratz-Hantge Funeral Chapel.
Military Honors will be by the Hutchinson Memorial Rifle Squad.
Visitation/Gathering
Dobratz-Hantge Chapel
899 Highway 15 South
Hutchinson, MN
Website:hantge.com
Service
Dobratz-Hantge Chapel
899 Highway 15 South
Hutchinson, MN
Website:hantge.com
Funeral Chapel
Dobratz-Hantge Funeral Chapel
899 Highway 15 South
Hutchinson, MN 55350
Phone:(320) 587-2128
Obituary
He worked many years as a mechanic, ironworker and millwright. In 1989, Tom moved to Hutchinson, Minnesota to follow his dream of owning an aviation business. He established Hutchinson Aviation at the municipal airport where he worked as an aircraft mechanic and pilot. He operated the flight school and mentored many pilots until he retired in 2014.
One of Tom's proudest moments was the purchase of his small farm on the edge of Hutchinson. He loved caring for the woods, pasture and watching the wildlife during his retirement. Flying low over it and seeing his small piece of the world brought him a deep contentment.
Tom enjoyed activities that brought him inspiration, adventure and time with loved ones. Many of his most treasured memories were motorcycle and flying trips with people he cared about. He cherished time with his children and family and could always be counted on for support, caring words or just his quiet presence.
Tom was preceded in death by parents, Seber and Verona, two sisters, Marie and Mary Jo, and two stepsons, Robert and Michael. He is survived by daughters; Brenda and Jim Juneau and their children, Jessica, Katie, Aaron and Christopher; Dawn Carr and Richard and her children, Joshua and Jennifer; Cheryl and Dave Chapman and their children, Jerramiah, Theresa, Mark and Elizabeth; Ellen Parker and Eric and their children, Leo and Ethan; stepdaughter Christine Sowden and Guy and her children Linnea and Angela; and grandson Nick Carr.  Seven brothers and sisters, 14 great-grandchildren, nieces and nephews, and many cherished friends.