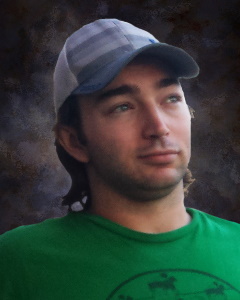 Service Information
Timothy "Tim" J. Hansen, age 36, of Hutchinson, passed away peacefully Sunday, December 11, 2022 at North Memorial Hospital in Robbinsdale, Minnesota, surrounded by his family after complications from cardiac arrest.
Gathering of Family and Friends will be held Friday, December 30, 2022, from 4:00 P.M. to 7:00 P.M. at Dobratz-Hantge Funeral Chapel in Hutchinson.
Visitation/Gathering
Dobratz-Hantge Chapel
899 Highway 15 South
Hutchinson, MN
Website:hantge.com
Funeral Chapel
Dobratz-Hantge Funeral Chapel
899 Highway 15 South
Hutchinson, MN 55350
Phone:(320) 587-2128
Obituary
Tim was a great kid with a big heart who touched everyone he met. His smart, witty, full of life caricature was a joy to all. Tim was always willing to help and eager to please and loved entertaining children, especially his nieces and nephews who were always excited to see him. Tim's passing leaves a hole in our hearts and will be missed dearly by all who loved him.
Tim is survived by his mother Nanette Peterson of Silver Lake, father Ben (Doreen) Hansen of Cosmos; Grandmother Ann Bush of Hutchinson; Sister Melissa Enstad with partner Aaron Jergens, and brother Steven Hansen of Hutchinson; 7 aunts and uncles, dozens of cousins, 3 nieces and 2 nephews.
Tim is preceded in death by his grandpa Marion "Marty" Bush of Hutchinson and grandparents Stafford and Loretta (Landy) Hansen of Spring Valley.