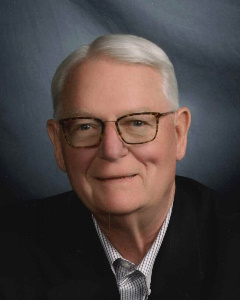 Service Information
Timothy "Tim" J. Sanken Sr., age 76, husband of Cheryl, of Hutchinson, Minnesota, passed away on Monday, July 24, 2023, at his home in Hutchinson.
Celebration of Life will be held Saturday, August 5, 2023, at 11:00 A.M. at Christ the King Lutheran Church in Hutchinson with interment in Minnesota State Veterans Cemetery in Little Falls, Minnesota, at a later date.
Gathering of Family and Friends will be held Friday, August 4, 2023, from 4:00-8:00 P.M., at Christ the King Lutheran Church in Hutchinson, and will continue from 9:30-11:00 A.M., 1 ½ hours prior to the service, ALL at the church.
Memorials preferred to the For Hearts and Souls Organization. This was an organization Tim has worked with since 2004, traveling to Mongolia and most recently, Kurdistan. All donations received will be dedicated to the Kurdistan mission in Tim's honor. To donate please visit https://forheartsandsouls.org/contact/ 
Service will be livestreamed via https://ctkhutch.com/live
Visitation/Gathering
Christ The King Lutheran Church
1040 South Grade Road
Hutchinson, MN
Service
Christ The King Lutheran Church
1040 South Grade Road
Hutchinson, MN
Funeral Chapel
Dobratz-Hantge Funeral Chapel
899 Highway 15 South
Hutchinson, MN 55350
Phone:(320) 587-2128
Cemetery
Minnesota State Veterans Cemetery
15550 Hwy 115
Little Falls, MN
Morrison
Website:www.mdva.state.mn.us
Obituary
Timothy John Sanken Sr. (Tim) was born on April 17,1947, in Glencoe, Minnesota, to Harold and Lorraine Sanken. He was baptized on April 30, 1947, at Immanuel Lutheran Church in Brownton, Minnesota, by Rev. Gerhard Schmidt and later confirmed his faith in Christ as a youth at Main Street (Faith) Lutheran Church in Hutchinson, Minnesota, by Rev. J. E. Anderson.
Tim graduated from Brownton High School in 1965. He later earned his Bachelor's degree from St. Cloud State University in St. Cloud, Minnesota, and his Master in Military Arts & Science degree in 1987 from the US Army University's Command and General Staff College.
In January 1966, Tim began his military service by joining the Minnesota Army National Guard. In 1972 he attended Officer Candidate School (OCS) at Ft. Benning, Georgia and was commissioned as 2LT. Tim was honored to serve in various leadership roles through his military career including at Company, Battalion, and Regiment levels. His leadership culminated in his induction into the OCS Hall of Fame in Ft. Moore, Georgia. Tim retired as a Colonel from the Minnesota Army National Guard in April 2001.
In January 1969, he began working at 3M in Hutchinson, Minnesota. He subsequently worked at 3M Corporate Headquarters in St. Paul, Minnesota, returned to Hutchinson, and retired from 3M in New Ulm, Minnesota, in 2005 as a Supply Chain Manager.
On July 11, 1970, Tim and Cheryl Jensen were united in marriage at Christ the King Lutheran Church in Hutchinson by Rev. David Natwick. They resided in rural Brownton until moving to Hutchinson in 2005. Their family was blessed with four children, Tim Jr., Andrew, Jacob, and Melissa.
Tim led an active retirement. In addition to being an active member and leader of his church and community, he was employed as a Funeral Assistant, hospice volunteer, and delivered for Meals on Wheels. Never one to sit still, Tim was also a volunteer courier for "Be the Match", delivering bone marrow and stem cells worldwide for human transplant for almost 9 years.
In 2004, Tim became a volunteer with "For Hearts and Souls", a non-denominational Christian organization of doctors and other health care professionals who travel to developing countries to screen children for congenital heart defects and facilitate surgical repairs where possible, while sharing the Good News of Jesus Christ as Lord and Savior. He traveled to Mongolia 10 times and Kurdistan 14 times on these missions, developing many cherished and lasting friendships.
Tim was thankful for recognition he received at 3M, in the Military, for his volunteerism, and by the Hutchinson Jaycees for naming him Mr. Hutchinson 2021.
Tim was preceded in death by his son Andrew Sanken, parents Lorraine (Zimmerman) and Harold Sanken. He is survived by his wife of 53 years, Cheryl R. Sanken and their children, Tim Jr. and his wife Sara, Jacob Sanken and his wife Melissa, and Melissa Sanken and her friend Nathan. He is also survived by grandchildren Parker and his wife Jessica, Carter, Alexis, Isabelle, Ashley, Emily, and Travis; Siblings Adah (Jim) Loscheider, Christine Sanken, Mark (Cheryl) Sanken, Joy (Pete) Larson, and John (Kathy) Sanken.