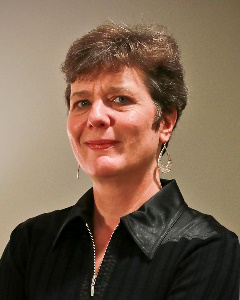 Service Information
Tracy M. Hassan, age 58, of Hutchinson, Minnesota, passed away on Thursday, November 16, 2023, at her home.
Gathering of Family and Friends will be held on Monday, November 27, 2023, from 5:00 P.M. to 8:00 P.M. at Dobratz-Hantge Funeral Chapel in Hutchinson.
Visitation/Gathering
Dobratz-Hantge Chapel
899 Highway 15 South
Hutchinson, MN
Website:hantge.com
Service
Dobratz-Hantge Chapel
899 Highway 15 South
Hutchinson, MN
Website:hantge.com
Funeral Chapel
Dobratz-Hantge Funeral Chapel
899 Highway 15 South
Hutchinson, MN 55350
Phone:(320) 587-2128
Obituary
Tracy Margaret Hassan was born on September 23, 1965, in New York City, New York.
The daughter of William Hassan and Theresa (Haner) Hassan, Tracy was the eldest of four children. Her family resided in Woodside, New York until Tracy was in 3rd grade when they moved to Glen Rock, New Jersey. She attended Catholic school through 8th grade, first at St. Sebastian's Catholic Academy and then at the Academy of Our Lady at St. Catharine. Tracy was a 1983 graduate of Glen Rock High School, and she received her B.A. in Government from Connecticut College in 1987. She also attended the University of Maryland where she received her M.A. in Communications.
Tracy was united in marriage to Christopher Kleiman on August 31, 1987, in Port Huron, Michigan, and they were married for 36 years. Tracy and Chris resided in Port Huron, Michigan; Greenbelt, Maryland; and Joyo, Japan before settling in Minnesota. They lived in Roseville and Golden Valley, eventually landing in Hutchinson in 2002. Together, Tracy and Chris had two children, Grant and Maggie. Tracy loved being a mom; teaching her kids how to find excitement and humor wherever they went.
Tracy's gift in life was her unique way of seeing the world that helped her understand people. Her gift allowed her to bring joy to everyone who met her. She could tell from a short conversation what it was that people needed, even if they themselves didn't know. That was what made Tracy so special and caused people to seek her friendship and advice.
Tracy enjoyed making connections with people and being involved in many activities at every stage of her life. As a teenager, she was involved in the New Jersey Junior Miss competition where she won the "Spirit of Junior Miss" Award. She also served as a delegate to the Girls' Citizenship Institute. As a young adult, Tracy interned for Night of a Hundred Stars II and New Jersey Senator Frank Lautenberg. Tracy stayed heavily involved in her community after moving to Hutchinson. Many of her friends and neighbors knew her as a member of the American Legion Auxiliary, the Hutchinson Rotary, No Lines Improv, and the Hutchinson Theater Company. A lifelong athlete, Tracy was involved in basketball, soccer, volleyball, and was a regular morning walker at the lazy river.
Tracy's gift also opened the door to many unique employment opportunities throughout her life. She worked as a Congressional Aide, an assistant at the National Capital Parks and Planning Commission, a teacher with the Japan Exchange Teaching Program, a headhunter with NYCOR Group, and as a realtor with Coldwell Banker. After moving to Hutchinson, Tracy worked as a marketing specialist with Hutchinson Area Health Care, an office assistant with American Family Insurance, and as a marketer for Bethlehem United Methodist Church. Tracy also worked as a substitute teacher and paraprofessional for the Hutchinson school district and New Century Academy. Her greatest passion, however, was working as an independent trainer impacting the lives of those who attended her sessions.
Tracy thrived on stopping and talking with people everywhere she went. Nobody she met remained a stranger for long. She was an incredibly generous and loving soul, seeing life as one big conversation. Both a walker and a talker, Tracy loved going for hikes with her friends, family, and her dogs. No matter where she went, she brought joy and energy to everyone around her.
Tracy passed away on Thursday, November 16, 2023, at her home in Hutchinson, at the age of 58 years.
May she find the understanding, affirmation and joy she always brought to others.
Tracy is survived by her:
Husband, Chris Kleiman of Hutchinson, MN;
Son, Grant Kleiman of Sioux Falls, SD;
Daughter, Maggie Kleiman and her fiancé, Cody Sondergaard of Sioux Falls, SD;
Parents, William and Theresa Hassan of Wyckoff, NJ;
Sister, Kelly Cunningham and her husband, Hans of Allendale, NJ;
Brothers, Bill Hassan and his wife, Pamela Salerno of Ramsey, NJ,
Mike Hassan and his wife, Kirsten of Burke, VA;
Many other relatives and friends.