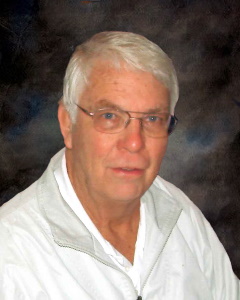 Service Information
Verl S. Laing, age 80, of Hutchinson, Minnesota, passed away on Sunday, August 14, 2022, at his home.
Funeral Service will be held on Friday, August 19, 2022, at 10:00 A.M. at Seventh-day Adventist Church in Hutchinson with interment in Oakland Cemetery in Hutchinson.
Visitation will be held Thursday, August 18, 2022, from 5:00 to 7:00 P.M. at Dobratz-Hantge Funeral Chapel in Hutchinson and will continue one hour prior to the service at the church.
Memorials preferred.
Visitation/Gathering
Dobratz-Hantge Chapel
899 Highway 15 South
Hutchinson, MN
Website:hantge.com
Service
Seventh-day Adventist Church
820 Main Street N
Hutchinson, MN
Funeral Chapel
Dobratz-Hantge Funeral Chapel
899 Highway 15 South
Hutchinson, MN 55350
Phone:(320) 587-2128
Cemetery
Oakland Cemetery
805 Hwy 15 South
Hutchinson, MN
Obituary
Verl Silas Laing was born on November 18, 1941, in Spokane, Washington. He was the son of Ora and Minnie (Johnson) Laing. The family soon moved to Colville, Washington, where Verl attended the Seventh-day Adventist Elementary School. He went to Upper Columbia Academy at Spangle, Washington, his freshman year, and then attended Walla Walla Academy in Walla Walla, Washington for his last three years of high school.
In 1960, Verl moved to California to attend La Sierra College in Loma Linda. Not inclined toward college, Verl moved to Hutchinson, Minnesota, in 1961, to work for his uncle, Earl Hansen, in construction. This move had to be timed around the World Series that fall!
On June 9, 1962, Verl was united in marriage to Joyce Jorgenson in Hutchinson. This marriage was blessed with one son, Robert, Verl's pride and joy! Verl and Joyce resided in Hutchinson. They shared 60 years of marriage.
Verl worked for his cousin, Dean Hansen, before becoming employed with Richard Larson Builders. In 1996, he became self-employed doing carpentry work. He enjoyed the customers and always tried to do a credible job. He was a member of Seventh-day Adventist Church in Hutchinson. He was also a member of Oakdale Country Club for 50 years.
Sports occupied Verl's life, especially the New York Yankees! He took up golf in the 1960's and it gave him hours of pleasure. He especially enjoyed spending time with his family, grandchildren and friends.
Verl passed away on Sunday, August 14, 2022, at his home, at the age of 80 years.
Blessed be his memory.
Verl is survived by his:
Wife, Joyce Laing of Hutchinson, MN;
Son, Robert Laing and his wife, Teresa of St. Louis Park, MN;
Grandchildren, Lance Corporal Oscar Laing and Rachel Laing;
Sister, Dorthy Weller of Vancouver, WA;
Sister-in-law, Janice Otto of Hutchinson, MN;
Nephew, David Otto of Bend, OR;
Nieces, Doreen Morgan of Vancouver, WA,
Carol Sirpless and her husband, Tim of Des Moines, IA;
Many other relatives and friends.
Verl is preceded in death by his Parents, Ora and Minnie Laing; Brothers-in-law, Willard Weller and Robert Otto.