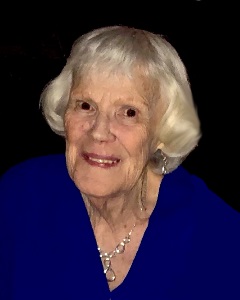 Service Information
Vernita Messner, age 87, of Winthrop, passed away Saturday, January 1, 2022, at her home in Winthrop.
Memorial Service will be Tuesday, January 11, 2022, 10:00 A.M. at the Apostolic Christian Church with interment in the Winthrop Cemetery at a later date.
Gathering of Family and Friends will be one hour prior to the service at the church.
Visitation/Gathering
Apostolic Christian Church
1006 N Carver Street
Winthrop, MN
Service
Apostolic Christian Church
1006 N Carver Street
Winthrop, MN
Funeral Chapel
Dalin-Hantge Funeral Chapel
209 West Second Street
Winthrop, MN 55396
Phone:(507) 647-5326
Cemetery
The Winthrop Cemetery
Winthrop, Sibley County
Winthrop, MN
Obituary
Vernita Laville Messner was born on July 21, 1934, in Alfsborg Township, Sibley County, Minnesota. She was the daughter of Hilding and Marion (Hall) Hagg. She received her education in Winthrop and was a graduate of the Winthrop High School Class of 1952.
On April 4, 1953, Vernita was united in marriage to Melvin Messner in Lafayette. After their marriage, the couple resided in Winthrop. Vernita was employed at a lab technician at MidAmerica. Vernita and Melvin were blessed with two daughters, Valleen and Vanna. They shared 61 years of marriage when Melvin passed away on November 17, 2014.
Vernita attended the Apostolic Christian Church in Winthrop.
Vernita enjoyed volunteering at the Winthrop Good Samaritan Nursing home, helping the residents play Bingo before the Covid-19 pandemic. She enjoyed spending time in her garden. Vernita and Melvin loved collecting antiques, camping, and traveling with their grandkids in the RV. She was very proud that she was able to stay in her home of 60 years, and live her life to the fullest. She loved  the time she spent with her family and always looked forward to family gatherings.
Vernita passed away on Saturday, January 1, 2022, at her home in Winthrop at the age of 87 years. Blessed be her memory.
Vernita is survived by her:
Grandchildren, Alethea (Josh) Elbert, Arianna Victorino (Luis Palacios), Ezra Werner, Elias Werner (Claudette Gallegos);
10 Great grandchildren; BJ Victorino, Victoria Victorino, Javier Victorino, James Victorino, Taron Freidrichs, Avery Freidrichs, Aliya Freidrichs, Jeremy Elbert, Lillian Werner, Logan Werner;
2 great-great grandchildren;
Son-in-law, Randy Werner;
Brother and Sister-In-Laws: Mike and Joyce Messner, Donald Messner, Ida Bell Witt, Shirley Demm, Gerald and Brenda Messner, Bernadine Messner;
Many nieces, nephews, other relatives and friends.
Vernita was preceded in death by her Parents, Hilding and Marion Hagg; Husband, Melvin Messner; Daughters, Valleen and Vanna.