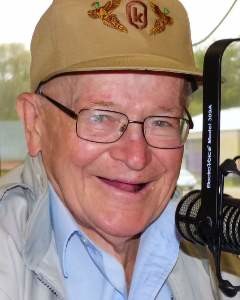 Service Information
Wallace "Wally" Pikal, husband of Alice, age 90, of Hutchinson, Minnesota, passed away Thursday, March 2, 2017, at Meeker County Memorial Hospital in Litchfield, Minnesota.
A Celebration of Life will be held Sunday, April 30,  2017, at 2:00 P.M. at the McLeod County Fairgrounds. 
Gathering of Family and Friends one hour prior to the service. 
Memorials are preferred to PO Box 3 Litchfield, MN 55355.
Funeral Chapel
Dobratz-Hantge Funeral Chapel
899 Highway 15 South
Hutchinson, MN 55350
Phone:(320) 587-2128
Obituary