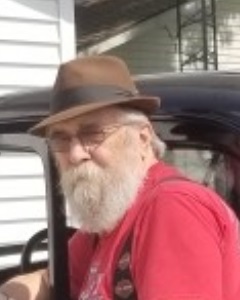 Service Information
Walter "Wally" Gregory, age 77, of Fairfax, passed away Thursday, January 13, 2022, at the New Ulm Medical Center in New Ulm.
Mass of Christian Burial will be Saturday, January 22, 2022, 11:00 A.M. at St. Andrew's Catholic Church in Fairfax. Interment will be in Calvary Cemetery in Jordan, Minnesota, at a later date.
Gathering of Family and Friends will be Saturday, January 22, 2022, one hour prior to the service, ALL at the church.
Visitation/Gathering
St. Andrew's Catholic Church
15 SE 1st Street
Fairfax, MN
Service
St. Andrew's Catholic Church
15 SE 1st Street
Fairfax, MN
Funeral Chapel
Hauser-Hantge Funeral Chapel
601 South Park Street
Fairfax, MN 55332
Phone:(507) 426-7274
Cemetery
Calvary Cemetery
Kreuser Road
Jordan, MN
Scott
Obituary
Walter "Wally" Leo Gregory was born on March 16, 1944, on the family farm in Jordan, Minnesota, the 3rd of four children. He was the son of Adolph and Margaret (Budde) Gregory. Walter was baptized as an infant and was later confirmed in his faith as a youth, both at St. John the Baptist Church in Jordan, Minnesota. He received his education in Jordan and was a graduate of the Jordan High School Class of 1962.
Out one night, a cute little blonde from Shakopee caught his eye and she only agreed to go out with him because he was so good looking and had a car.  Wally and Carol were married on May 1, 1965, in Jordan, Minnesota. When first married Wally worked for Green Giant in Savage, Minnesota. In 1967, he started working full time for the Scott County Highway Department. During the 1970s he worked part time for the Jordan Police Department, both as an officer and in the reserve. In 1983, he and his family moved to Slayton, Minnesota, where he worked for the Murray County Highway Department until his retirement in 2009. While living in Slayton he met a young "Donnie" who became like a son to him. Wally and Carol moved to Fairfax in 2018. He was looking forward to hauling snow for the City of Fairfax, unfortunately his heath prevented that.
He was the BEST husband and father anyone could ever ask for, always referring to us as "his lovely and perfect wife" or his lovely and perfect daughters." He was devasted when cancer took his baby girl in 2009 and we all take comfort that she was waiting for him.
Wally enjoyed riding his Harley Davidson, driving his '31 Ford and fixing ANYTHING, including Jackie's curling iron (multiple times), his daughters Mini-Bike "for the last time," anything his son managed to destroy, and any projects his wife needed done. He was an all-around fix it guy who rarely found something he couldn't tackle, always dependable and fiercely loyal.
The highlight of the year was always the annual trip out to the Sturgis Motorcycle Rally, he had gone each year for over 30 years and was proud to have ridden there each year.
Building and working with wood, as evidenced by the multiple large garages and many furniture items that have been built, added on to or repaired over the years.
Wally enjoyed deer hunting and grouse hunting each fall;  he was really looking forward to being able to go with Jesse; and spoiling his cat.
Wally cherished the time he spent with his family, especially his children and grandchildren.
Wally passed away on Thursday, January 13, 2022, at the New Ulm Medical Center in New Ulm at the age of 77 years. Blessed be his memory.
Wally is survived by his:
Wife,                      Carol Gregory of Fairfax, MN;
Daughter,              Margaret Morris and her husband, Craig of Fairfax, MN;
Son,                        Walter Gregory of Marshall, MN;
Grandchildren, Eric Morris and his wife, Rachel of Glencoe, MN, Elizabeth Skinner of MT, Luke Skinner in the United States Navy in FL, Grace Skinner in the United States Navy in WA, John Paul Skinner and Andrew Skinner of Wellington, FL;
Great grandsons, Jesse, Kyle and Wells;
Sister, Anna Veilleux and her husband, Richard of Chaska, MN;
Special Friend, Don DeJager of Brandon, SD;
His precious and very spoiled cat, Lady;
Many nieces, nephews, cousins and friends.
Wally was preceded in death by his Daughter, Sharon Skinner; Grandson, Kyle Morris; Parents, Adolph and Margaret Gregory; Brothers, Anthony Gregory and John Gregory; many other relatives and friends.
The family of Wally Gregory would like to thank Dr. Thomas Gilles, Fairfax Fire-Rescue-Ambulance, Dr. Patsa Sullivan and the entire staff at Abbott Northwestern Hospital, Dr. Daryn Collins and the amazing nurses in ICU at New Ulm Medical Center for their care and compassion when he went home.