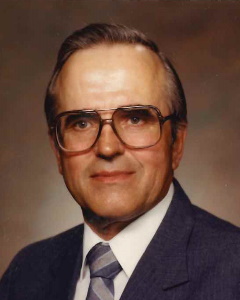 Service Information
Warren E. Macemon, age 91, of Hutchinson, Minnesota, passed away on Wednesday, June 29, 2022, at Harmony River Living Center in Hutchinson.
Funeral Service will be held on Thursday, July 7, 2022, at 11:00 A.M. at Peace Lutheran Church in Hutchinson with interment in the church cemetery.
Visitation will be held Wednesday, July 6, 2022, from 5:00-7:00 P.M. at Dobratz-Hantge Funeral Chapel in Hutchinson and will continue one hour prior to the service at Peace Lutheran Church.
Visitation/Gathering
Dobratz-Hantge Chapel
899 Highway 15 South
Hutchinson, MN
Website:hantge.com
Service
Peace Lutheran Church
400 Franklin Street SW
Hutchinson, MN
Funeral Chapel
Dobratz-Hantge Funeral Chapel
899 Highway 15 South
Hutchinson, MN 55350
Phone:(320) 587-2128
Cemetery
Peace Lutheran Cemetery (Hutchinson)
205th Drive
Hutchinson, MN
Obituary
Warren Eugene Macemon was born on December 11, 1930, in Council Bluffs, Iowa. He was the son of Herbert and Nora (Jennings) Macemon. Warren was baptized as a youth on March 22, 1940, at Central Methodist Church in Winona, Minnesota and later confirmed in his faith as an adult at Redeemer Lutheran Church in Rochester, Minnesota. He received his education in Winona, and was a graduate of the Winona High School Class of 1949. Warren furthered his education at Dunwoody College of Technology in Minneapolis, Minnesota, for one year and then transferred to Winona State University where he graduated with a Bachelor's Degree in Industrial Arts and Business. He also received his Master's Degree from University of Wisconsin-Stout.
Warren entered active military service in the United States Navy on January 11, 1951, in Minneapolis, Minnesota and served his country during the Korean War. He received an Honorable Discharge on November 10, 1954, in Charleston, South Carolina, and achieved the rank of Petty Officer 2nd Class. Warren received the National Defense Service Medal, Korean Service Medal, United Nations Service Medal, Naval Occupation Service Medal, and the Good Conduct Medal.
On December 20, 1952, Warren was united in marriage to Madeline Feil at Redeemer Lutheran Church in Rochester. This marriage was blessed with three children, Bill, John, and Cynthia. Warren and Madeline resided in Virginia, St. Charles, Winona, and in 1965 moved to Hutchinson, Minnesota. They shared 69 years of marriage.
After Warren's discharge from the Navy, he went to work teaching industrial arts, later becoming the founding director of the Area Vocational Technical Institute in Hutchinson in 1965, which later became Ridgewater College. He retired from education in 1986 and moved to a small farm near Glencoe, Minnesota, where he raised purebred black angus as well as "U-Pick" strawberries. Warren was an active member of Peace Lutheran Church in Hutchinson where he was Church Council President, an usher, a member of the pipe organ committee, and on the Prince of Peace Board and the Board of Elders. He was also on the McLeod County Fair Board, a member of Kiwanis, the American Legion Post 96, Toastmasters International, Master Gardening, and Rich Valley Township Board.
Warren enjoyed hunting, fishing, going on family camping trips, canoeing, cabin life, wood working, welding, farming, attending National No Till conferences, and going to Navy reunions. He especially enjoyed spending time with his family, grandchildren and friends.
Warren passed away on Wednesday, June 29, 2022, at Harmony River Living Center in Hutchinson, at the age of 91 years.
Blessed be his memory.
Warren is survived by his:
Wife, Madeline Macemon of Hutchinson, MN;
Children, Bill Macemon and his wife, Mariana of Glencoe, MN,
Ignacio Cornigo and his wife, Teresa of Argentina, AFS,
John Macemon and his wife, Kim of Hutchinson, MN,
Cynthia Wateland of Fargo, ND;
17 Grandchildren;
15 Great-grandchildren;
Many other nieces, nephews, relatives and friends.
Warren is preceded in death by his Parents, Herbert and Nora Macemon; Twin, Wallace Macemon; Brother, Herbert Macemon; Sisters, Katherine Duncanson, Barbara Quickstad; Brother-in-Law, Bill Feil Jr. and his wife, Sandra; Granddaughter, Kelby Macemon.