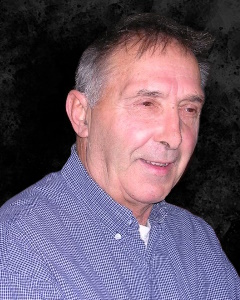 Service Information
Wayne Allan Augustine, age 84, of Glencoe, Minnesota, passed away Saturday, July 8, 2023, at North Memorial Health Hospital in Robbinsdale, Minnesota.
Memorial Service will be held Tuesday, August 15, 2023, 11:00 A.M., at Immanuel Evangelical Lutheran Church in New Auburn, Minnesota, with interment at the Glencoe City Cemetery in Glencoe.
Gathering of Family & Friends will be held Tuesday, August 15, 2023, from 9:00 – 11:00 A.M., two hours prior to the service at the church.
Memorials preferred to Immanuel Evangelical Lutheran Church in New Auburn (P.O. Box 9, New Auburn, MN 55366) and to the New Auburn Fire Department.
Visitation/Gathering
Immanuel Evangelical Lutheran Church
8374 8th Avenue
New Auburn, MN
Service
Immanuel Evangelical Lutheran Church
8374 8th Avenue
New Auburn, MN
Funeral Chapel
Johnson-McBride Funeral Chapel
1222 Hennepin Avenue
Glencoe, MN 55336
Phone:(320) 864-3737
Cemetery
Glencoe City Cemetery
301 Chandler Ave. N
Glencoe, MN
Obituary
Wayne Augustine lived 98% of his long life on his farm in New Auburn Township, where he talked about farming, the Minnesota Twins, his grandchildren, politics, and anything being discussed on WCCO with neighbors and friends who stopped by often to hear his take on life. We all knew we'd hear something interesting when he said "Well, I shouldn't say anything—", and then he did say.
Wayne Allan Augustine was born on March 14, 1939, to Earl and Leona Augustine on that farm in New Auburn Township, and he continued to live there for 82 years. He spent two years at Grand Meadows in Glencoe and died on July 8, 2023, at the age of 84.
As a child, Wayne grew up with his brother Gerald, and sister Phyllis. He attended Immanuel Lutheran Church in New Auburn, where he was baptized and confirmed in the Lutheran faith.
As a young man, Wayne attended school in Glencoe, and played basketball at Glencoe High School, where his teammates nicknamed him "Spider". Later, he also enjoyed playing baseball with the New Auburn town team.
Wayne married a Brownton girl, Janetta Rettig, in 1961. Janetta moved to the farm with Wayne, and they began their lives there. They were blessed with the births of David in 1962, and Denise in 1964. Together, they grew crops, cows, gardens, lawn, and love. In his spare time, Wayne enjoyed bowling, snowmobiling, fish frys, cards, and fishing with many friends, who called him "Augie".  And of course, whenever there was a reason-- they celebrated at the farm with food, friends, family, and cards—sheepshead, buck euchre, pfeffer, and more.
Wayne and Janetta enjoyed traveling, including fishing trips to northern Minnesota, and to see their children. They traveled to Japan, Germany, Florida, Texas, Illinois, and Colorado, and even a Caribbean cruise with everyone. He most remembered the good food in Germany, the speeding tickets in Iowa, and the Tom Collins drinks on the cruise.
Had he not been a farmer, Wayne could have been a food critic. He held strong opinions on the taste and quality of many foods, but mostly sweet corn, Wonder bread, roast beef, potatoes, and "rolls". His highest compliments were "I've had worse", "pretty good", and "not bad", but on the other hand, food quite often was "terrible".  Janetta's cooking set the bar high for Wayne, and not much else ever compared to it.
Wayne adored his three grandchildren, Kira, Ellie, and Charles, and checked in on them often. Their baptisms, birthdays, graduations, engagements, and (one) wedding were highlights of Wayne's life. He looked forward to his first great-grandson's birth. Baby August arrived on July 9, just hours after Wayne's death, and we are assured that Wayne is delighted with him.
Wayne is survived by his brother Gerald and sister-in-law Emelie, sister Phyllis, daughter Denise, son David and wife Sheila, grandchildren Kira and fiancé Zach Tornow, Ellie and Mitchell Rydeen, and Charles, and his great-grandson August Rydeen.