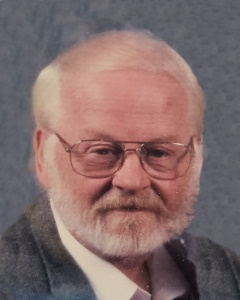 Service Information
Wayne L. Schwarze, age 80, of Brownton, Minnesota, passed away on Saturday, October 28, 2023, at his home.
Funeral Chapel
Dobratz-Hantge Funeral Chapel
899 Highway 15 South
Hutchinson, MN 55350
Phone:(320) 587-2128
Obituary
Wayne Llewellyn Schwarze was born on November 5, 1940, in Brownton, Minnesota. He was the son of Louis and Lena (Raske) Schwarze. Wayne was baptized as an infant and later confirmed in his faith as a youth. He received his education in Brownton and was a graduate of the Brownton High School.
On March 17, 1962, Wayne was united in marriage to Geraldine "Geri" Geltle at Brownton Methodist Church in Brownton, Minnesota. This marriage was blessed with two sons, Brian and Brad. Wayne and Geri resided in Sumter Township, Minnesota for many years. They shared 58 years of marriage prior to the passing of Geri on January 26, 2021.
Wayne owned and operated Hutch Sew and Vac. He retired in 2023.
Wayne enjoyed the outdoors, watching the birds and squirrels. He especially enjoyed spending time with his family, grandchildren and friends.
Wayne passed away on Saturday, October 28, 2023, at his home in rural Brownton, Minnesota, at the age of 82 years. Blessed be his memory.
Wayne is survived by his:
Son, Brad Schwarze;
4 Grandchildren;
2 Great-Grandchildren;
Sisters-in-law, Sharon Schwarze,
Diane Schwarze,
Gail Jakobitz;
Brothers-in-law, Ronald Horstman and his wife, Joyce,
Kevin Muenchow and his wife, Julie,
Curtis Oberlin;
Many nieces, nephews, other relatives and friends.
Wayne is preceded in death by his Parents, Louis and Lena Schwarze; Wife, Geraldine Schwarze; Son, Brian Schwarze; Brothers, Jerry Schwarze, Tom Schwarze, Allen Schwarze; Sisters, Norma Ketchersid, Jolene Meyer, Barbara Holmberg; Brothers-in-law, George Muenchow, Roger Horstman, Keith Muenchow, Steve Jakobitz.