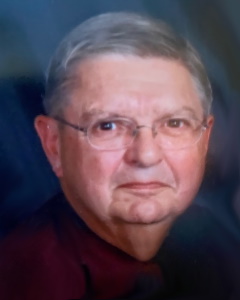 Service Information
Wayne G. Schuster, age 69, of Hutchinson, Minnesota, passed away on Tuesday, September 14, 2021, at the Pali Momi Medical Center in Aiea, Hawaii.
A Public Celebration of Life will be held on Friday, September 24, 2021, from 6:00 to 9:00 P.M. at the Brownton Community Center in Brownton, Minnesota.
Funeral Chapel
Dobratz-Hantge Funeral Chapel
899 Highway 15 South
Hutchinson, MN 55350
Phone:(320) 587-2128
Obituary
Wayne George Schuster was born on October 23, 1951, in Owatonna, Minnesota. He was the son of George and Ione (Schoaf) Schuster. Wayne was baptized as an infant and was later confirmed in his faith as a youth. He was a graduate from Ellendale High School and graduated from Winona State University with a Bachelor of Science in English Education and Speech.
On July 12, 1975, Wayne was united in marriage to Jane Ann Engrav at Rushford Lutheran Church in Rushford, Minnesota. This marriage was blessed with three children, Alison, Oliver and Jillian. Wayne and Jane resided in Brownton and later moved to Hutchinson, Minnesota. They shared 46 loving years of marriage.
Wayne was employed at Brownton High School, which later became McLeod West High School, for 34 years where he worked as an English Teacher and Athletic Director. He also coached a variety of sports over the years and directed high school plays.
Wayne enjoyed golfing, fishing, spoiling his grandchildren, and spending time with his dear family and close friends. He was a passionate man—often fiery about the things he cared deeply about and equally as quick to let go and forgive. Wayne will forever be loved for his generosity, kindness, thoughtfulness, storytelling, and joyous laugh.
Wayne passed away on Tuesday, September 14, 2021, at the Pali Momi Medical Center in Aiea, Hawaii, at the age of 69.
Blessed be his memory.
Wayne is survived by his:
Wife, Jane Schuster of Hutchinson, MN;
Children, Alison Kraft and her husband, Kyle Kraft, of Glencoe, MN;
Oliver Schuster and his wife, Maria Schuster, of Ewa Beach, HI; and
Jillian Malone and her husband, Marc Malone, of Prescott Valley, AZ.
8 Grandchildren, Drake Gustafson of Bloomington, MN,
Zuri, Evelyn, and Willow Kraft of Glencoe, MN,
George and Lylah Schuster of Ewa Beach, HI, and
Arran and Iona Malone of Prescott Valley, AZ;
Sister, Karen Sullivan and her husband, Dave Sullivan, of Sheboygan, WI;
Brother-in-law, Paul Engrav and his wife, Jeanneen Engrav, of Rushford, MN;
Many other relatives and friends.
Wayne is preceded in death by his Parents, George and Ione Schuster.