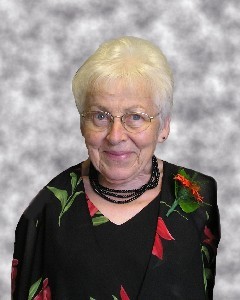 Service Information
Minnie Sloot, age 84, of Winthrop passed away Thursday, September 10, 2015, at her home.
Mass of Christian Burial will be Monday, September 14th, 11:00 A.M. at St. Francis de Sales Catholic Church in Winthrop with interment in the Winthrop Cemetery.
Visitation will be Sunday, September 13th, from 4:00 P.M.-8:00 P.M. at St. Francis de Sales Catholic Church in Winthrop. A Prayer Service will be at 4:00 P.M. Sunday. Visitation will continue one hour prior to the service at the church.
Visitation/Gathering
St. Francis de Sales Catholic Church
N Brown Street
Winthrop, MN
Service
St. Francis de Sales Catholic Church
N Brown Street
Winthrop, MN
Funeral Chapel
Dalin-Hantge Funeral Chapel
209 West Second Street
Winthrop, MN 55396
Phone:(507) 647-5326
Cemetery
The Winthrop Cemetery
Winthrop, Sibley County
Winthrop, MN
Obituary
Wilhelmina "Minnie" Henrica Maria (Fierkens) Sloot was born on May 29, 1931, in Herwen, Holland (Europe). She was the daughter of Harry and Marie (Hoogveld) Fierkens. Minnie was baptized as an infant and was later confirmed in her faith as a youth. She received her post-secondary education at R.K. Huishoudschool "St. Oda" in Didam, Holland.
On February 16, 1955, Minnie was united in marriage to John Sloot in Herwen, Holland. After their marriage, they immigrated to Minnesota.  Initially, the couple resided in Minnesota Lake, later moving to Easton and in 1968 they moved to Winthrop. She was a loving wife, mother, grandmother, and home maker. Minnie and John were blessed with 11 children and they shared over 60 years of marriage.
Minnie was an active member of the local Catholic parishes, where she sang in the choir, served as eucharistic minister, taught religion classes, served on the Altar Society and was awarded the Bishop's Medal of Service in 1995.  She volunteered for Meals on Wheels, catered various events at the Winthrop Golf Course, and did custom sewing for many individuals and local organizations.
Minnie farmed alongside her husband and enjoyed gardening, cooking, sewing, knitting, crocheting, and tatting. Her life was characterized by service, faithfulness, obedience, patience, humility, honor, trustworthiness, and love.  Her love was for her husband, family, and especially for the LORD whom she knew as her Savior.
Minnie passed away at her home on Thursday, September 10, 2015, at the age of 84 years, surrounded by her family. Blessed be her memory.
Minnie is survived by her:
Husband,             John Sloot of Winthrop, MN;
Children,              Mary (Lee) Graese of Rice Lake, WI,
                             Lidy (Terry) Flom of Marietta, GA,
                             Bernadette (Geoff) Quist of St. Cloud, MN,
                             Harry (Kellie) Sloot of Winthrop, MN,
                             Kathy (Glenn) Wenninger of Lafayette, MN,
                             Yvonne (Bill) Rands of Ladysmith, WI,
                             Carol (Leon) Rettmann of Bloomington, MN,
                             Vincent (Kate) Sloot of New Ulm, MN,
                              Gorette (Wilson) Hu of Vashon, WA,
                              Marc (Libby) Sloot of St. Paul, MN, and
                              Corrine Fierkens of Elizabeth, CO;
40 Grandchildren;
14 Great-Grandchildren;
1 Brother, Richard Fierkens of Holland;
3 Sisters-in-law Carolien Fierkens, Iet Fierkens, and Tini Fierkens of Holland; and
Nieces, Nephews, and friends.
Minnie was preceded in death by her parents, siblings and their spouses: Cato "Totje" & Arie Stuyt, John, Stef, Theo & Riet, Fr Harry, Dora & Ben Schriever, Jacques & Truce.