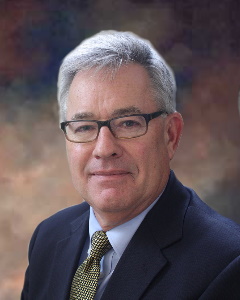 Service Information
William "Bill" M. Robb, age 67, of Glenwood, Minnesota, passed away on Tuesday, June 21, 2022, at his home in Glenwood.
A Celebration of Bill's Life will be held on Sunday September 25, 2022, at Carlos Creek Winery in Alexandria, MN from 11am –2pm.
Funeral Chapel
Dobratz-Hantge Funeral Chapel
899 Highway 15 South
Hutchinson, MN 55350
Phone:(320) 587-2128
Obituary
William (Bill) Michael Robb, aka Begonia Bill, 67, of Glenwood, MN and formerly of Fairdale, ND passed away peacefully on Tuesday, June 21, 2022, at his home in Glenwood, MN.
Our dad was born June 4, 1955, to Willard Alfred (Swede) and Alice Mae Robb in Langdon, ND. He grew up in Fairdale, ND where they had family farm. He graduated from Edmore High School in 1973. He then went to University of North Dakota where he graduated in 1977 with his bachelor's degree in Broadcast Journalism. After college he moved to Jamestown, ND where he worked at a radio station doing live broadcasting of sporting events before he became the general manager. After Jamestown he and his family moved a few times so he could pursue his radio broadcasting career before settling in Hutchinson, MN in 1993. The job he enjoyed most while in Hutchinson was making sure he could make it to all our sporting events where he would cheer us on (along with some polite critiquing after…which he was 99.9% right about).
In September 2008 our dad found his true calling when going to work for Jamestown College where he was the director of major gifts and planned giving. He was able to travel around the US meeting alumni and creating lasting friendships which was most important to him, work truly came second. After spending 6 and half years at Jamestown College he then took a position at the University of Minnesota Morris in March of 2015 where he continued his travels and meeting with alumni. He was senior development officer where he was a certified gift planning associate (CGPA) until his passing. Our dad cared so much for others and wanted what was best for them, he found that in his role as a development officer. He would talk fondly of all the donors he had met and their long list of achievements.
Our dad lived for all things outdoors; hiking, biking, playing golf, fishing (he was quite the bass wrangler with the occasional northern), and of course enjoying his time on his pontoon. Our dad had green thumb unlike anyone else we knew, his lawn was always immaculate, and he would grow the most beautiful flowers, hence the name Begonia Bill. During his younger years he had a passion for fast pitch softball, playing basketball with his Jamestown crew, and had a joy for running, including being one of the original runners in the annual St. Patty's Day run in Jamestown, ND in 1979. Since he had run a few half marathons in Fargo, ND. He traveled a lot for work but made time for himself on his travels and would always find a new adventure at a hiking or walking path, and just exploring whatever city he was in. He was one of the smartest people you could possibly meet, he always had a thirst for knowledge which was evident by another one of his passions of reading. His family and friends meant the world to him and considered his many friends to be like family. He was always making people laugh with his quick wit and sarcastic comments. There aren't enough words to describe how amazing our dad was and his ever-going list of life achievements. The void he left us all with will never be filled, he truly was one of a kind.
Bill is survived by his children, Dustin Robb (Hannah Hofmeister) and Kate Robb; his brothers Dick (Joy) Robb, West Jordan, UT; Russ Robb, Grand Forks, ND; Bob (Teri), Pequot Lakes, MN and sister, Jean (Matt) Altepeter, Euclid, MN; nieces and nephews, Matt (Lisa) Robb, Logan and Carson; Tony (Jeni) Robb; Lisa (Rob) Krebs, Peyton and Riley; Jared (Heather) Altepeter, Owen, Annika, and Emery; Brandon (Kayli) Altepeter, Avery and Josie; Jaden (Kyli) Altepeter and Brooks; Alex Robb; Lauren Robb.
Bill was preceded in death by his parents, Swede; father, Alice; mother, and a nephew, Connor Matthew Altepeter.
Memorials may be directed to The Nature Conservancy, Soper Presbyterian Cemetery Fund in Fairdale, ND, University of Minnesota Foundation, and University of North Dakota Foundation.