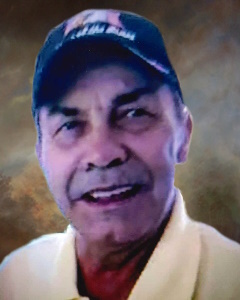 Service Information
Wilton Soderberg Jr., husband of Wendy Sue, age 75, of Hutchinson, Minnesota, passed away on Wednesday, October 4, 2023, at his home in Hutchinson.
Funeral Chapel
Dobratz-Hantge Funeral Chapel
899 Highway 15 South
Hutchinson, MN 55350
Phone:(320) 587-2128
Obituary
Wilton Ernest Soderberg Jr. was born on February 2, 1948, in Litchfield, Minnesota. He was the son of Wilton and Myrtle (Callendar) Soderberg. Wilton was baptized as an infant on January 27, 1949, at First Lutheran Church in Dassel, Minnesota, and was later confirmed in his faith as a youth on June 10, 1962, at Stockholm Lutheran Church in Cokato, Minnesota. He attended school in Dassel and Litchfield, and earned his GED at a later date.
On December 7, 1968, Wilton was united in marriage to Elaine Karg. This marriage was blessed two children, Sean and Shannon. He was united in marriage to Wendy Sue Larghe on June 2, 2001, in Hutchinson, Minnesota.
Wilton worked at various companies in the Hutchinson area and co-owned DRS Construction Company, and was self-employed for many years.
Wilton was an excellent wood worder for most of his life. He especially enjoyed playing cards, but his real passion was watching old western series and movies on TV.
Wilton passed away on Wednesday, October 4, 2023, at his home in Hutchinson, at the age of 75 years.
Blessed be his memory.
Wilton is survived by his:
Wife, Wendy Sue Soderberg of Hutchinson, MN;
Sons, Sean Soderberg of Hutchinson, MN,
Shannon Soderberg and his wife, Claire of Hutchinson, MN;
Stepchildren, Laura Juedes and her husband, Wayne of Winneconne, WI,
Derrick Sigdestad and his wife, Cindy of Bowling Green, KY,
Michael Sigdestad of Des Moines, IA;
Granddaughters, Emma Soderberg, Lanisha Schermerhorn;
Step-Grandchildren, Julia Juedes, Michael and Destiny Sigdestad;
Great Grandsons, Cooper and Clyde Schermerhorn;
Special Pseudo Grandson, Connar Patzold;
Siblings, Gary Soderberg,
Loretta Soderberg,
Keith Soderberg;
Many other relatives and friends.
Wilton is preceded in death by his Parents, Wilton and Myrtle Soderberg; Many Uncles and Aunts.